Our Favorite Dining Chairs + Seating Capacity Guide
The modern days of Netflix & constant streaming opportunities at our fingertips has transitioned the traditional dining table into a coffee table in front of the TV; however, there's something so special about enjoying a meal by yourself or with your loved ones in a true dining room. If you're short on space, we even recommend getting a small bistro table with two chairs that can double as an entryway area, and if you're lucky enough to have a dedicated dining space, try to have seating for at least 4-6 people. Since you don't want to have too many chairs cramped around a small table – or too few chairs surrounding a larger table – we've provided a seating capacity guide below!
Seating Capacity Guide
If you need to seat 4 guests, go for either a 36"-48" square table, 42-48" round table, or a 48" long rectangular table.

If you'd like to seat 6 guests, you'll likely want a 60-72" long rectangular table or a 48-60" round table.

For larger dining rooms that need to seat 8 guests, we recommend an 84-96" rectangular table – though you could fit eight around a 72" table, but it'll be tight!

For small spaces, we recommend a 30" round table for two people, a 36" round table for three, or a 42" round table for four guests.

To ensure the most comfort, we suggest choosing a dining chair/table combo that allows for 12" of space between the seat of the chair and the tabletop. If you're interested in dining chairs with arms, try to leave 7" of space between the chair arm and bottom of table (if possible)!
Depending on the flow of your abode, you'll likely have a round or rectangular dining table. Whether you choose a dining table in a sturdy reclaimed wood, a modern metal and glass/marble, or a sleek mid-century style, one of our favorite ways to make a statement and decorate the space designed for eating and entertaining is with dining chairs. Unless you're incorporating a pop of color into the room with your dining chairs, most of the styles we source for our clients are neutral. But remember: neutral doesn't have to mean boring!
For classic-styled spaces, we love incorporating a timeless armchair – or a slipcovered chair all around or at the head of the table (it's also a great way to achieve a kid-friendly white option since it can just be thrown in the wash!). Eclectic and boho-chic abodes create a wonderful canvas for mid-century styles, leather dining chairs, or natural cane and woven looks. Give your dining room a modern-farmhouse look with a black wooden chair, a vintage-inspired French look with a rattan bistro chair, or a modern-chic look with beautifully curved styles in sleek materials... The options are endless! To get started on your search, take a look at some of our favorite (and most-frequently sourced styles for clients) below & click each photo to shop your favorites!
SHOP 15 OF OUR FAVORITE NEUTRAL DINING CHAIRS:
Safavieh arm chair, $338.65; Hayneedle
Leather dining chair, $399; West Elm
Dining chair in Linen Weave, Platinum, $299; West Elm
Dining armchair in Chunky Linen, Natural, $350; Williams-Sonoma
Cane dining chair, $349; CB2
Wishbone dining chair, $174; Wayfair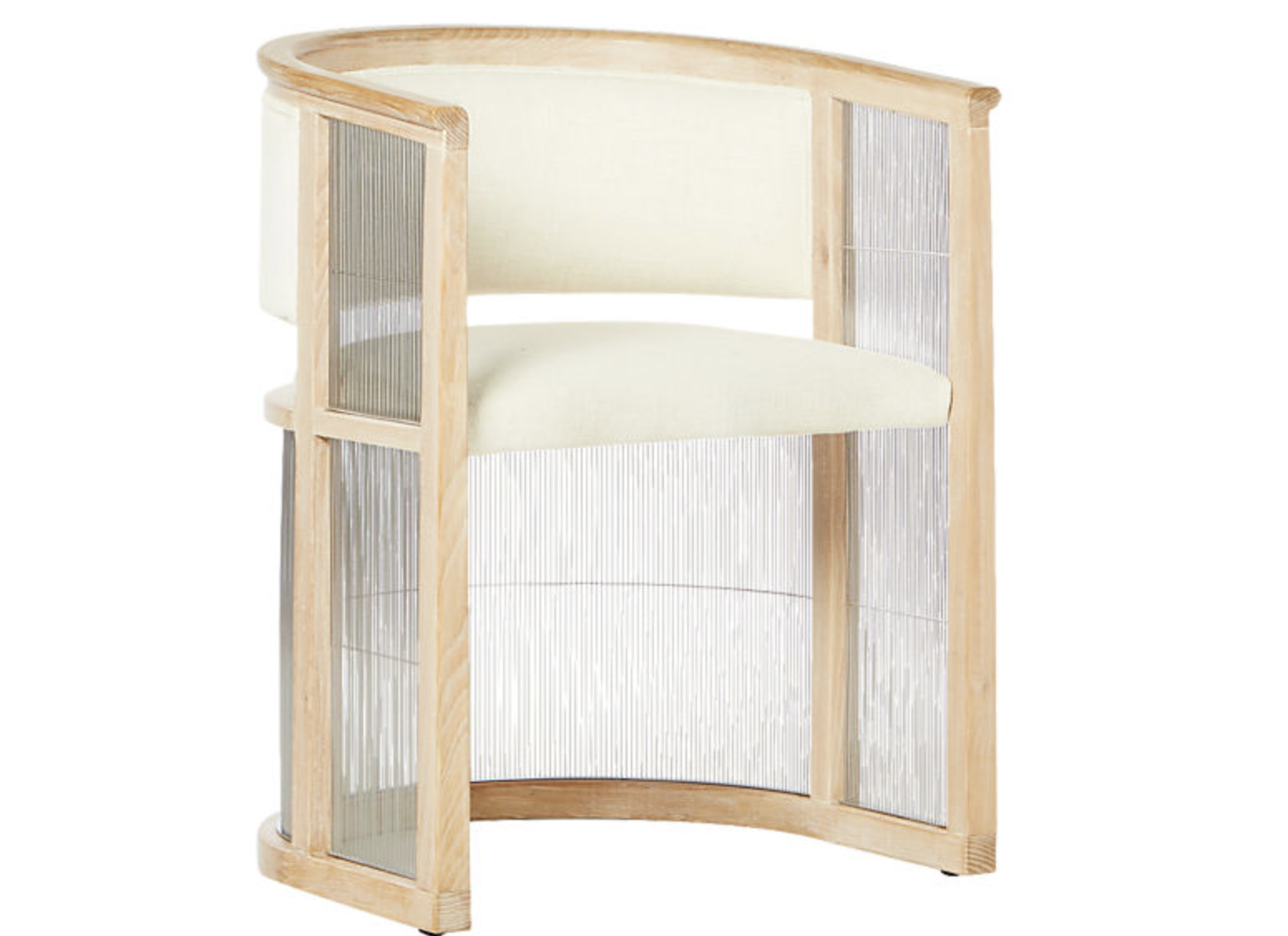 Curved dining chair, $599; CB2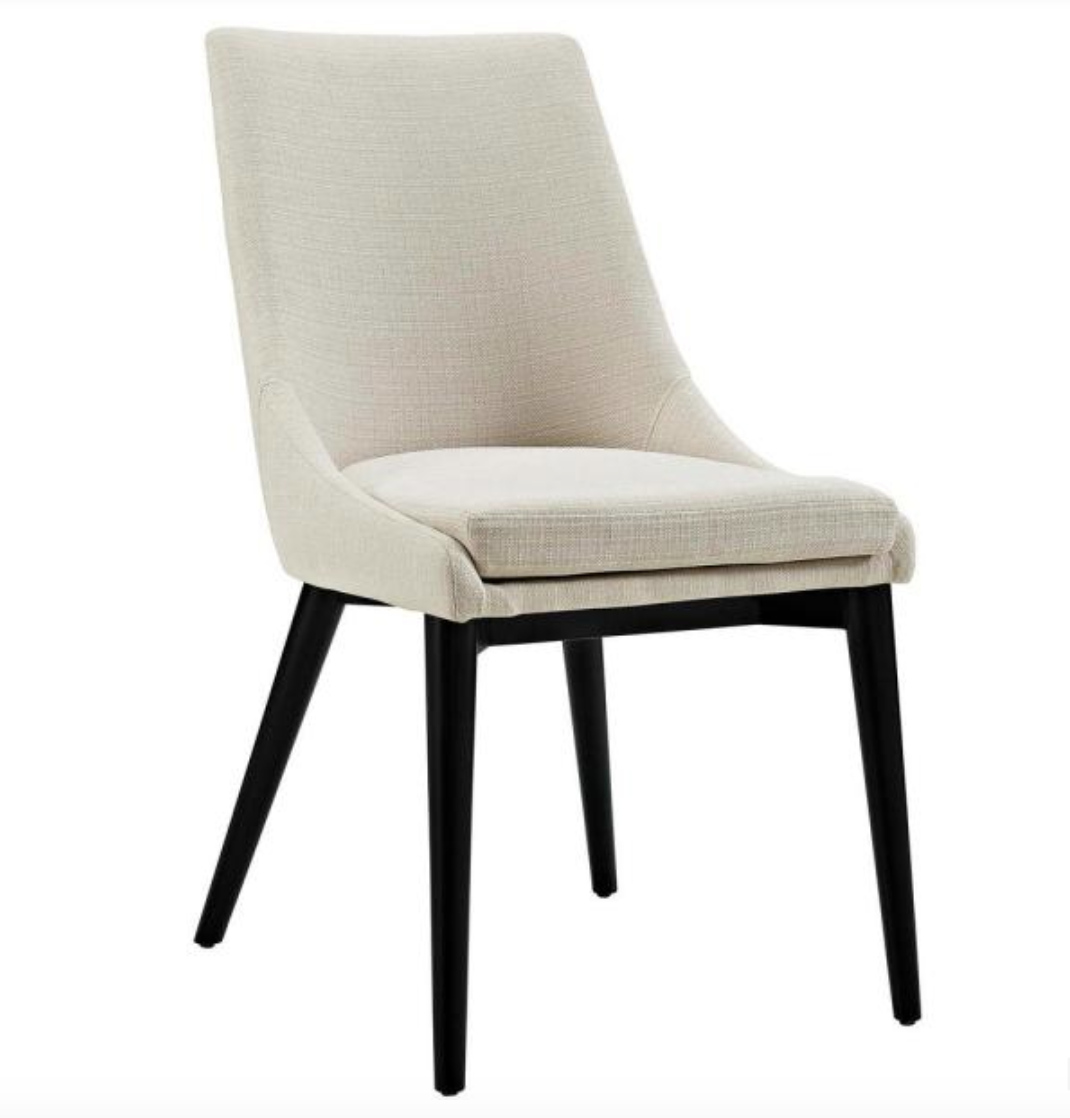 Fabric dining chair, $122; Home Depot
Dining chair, $299; West Elm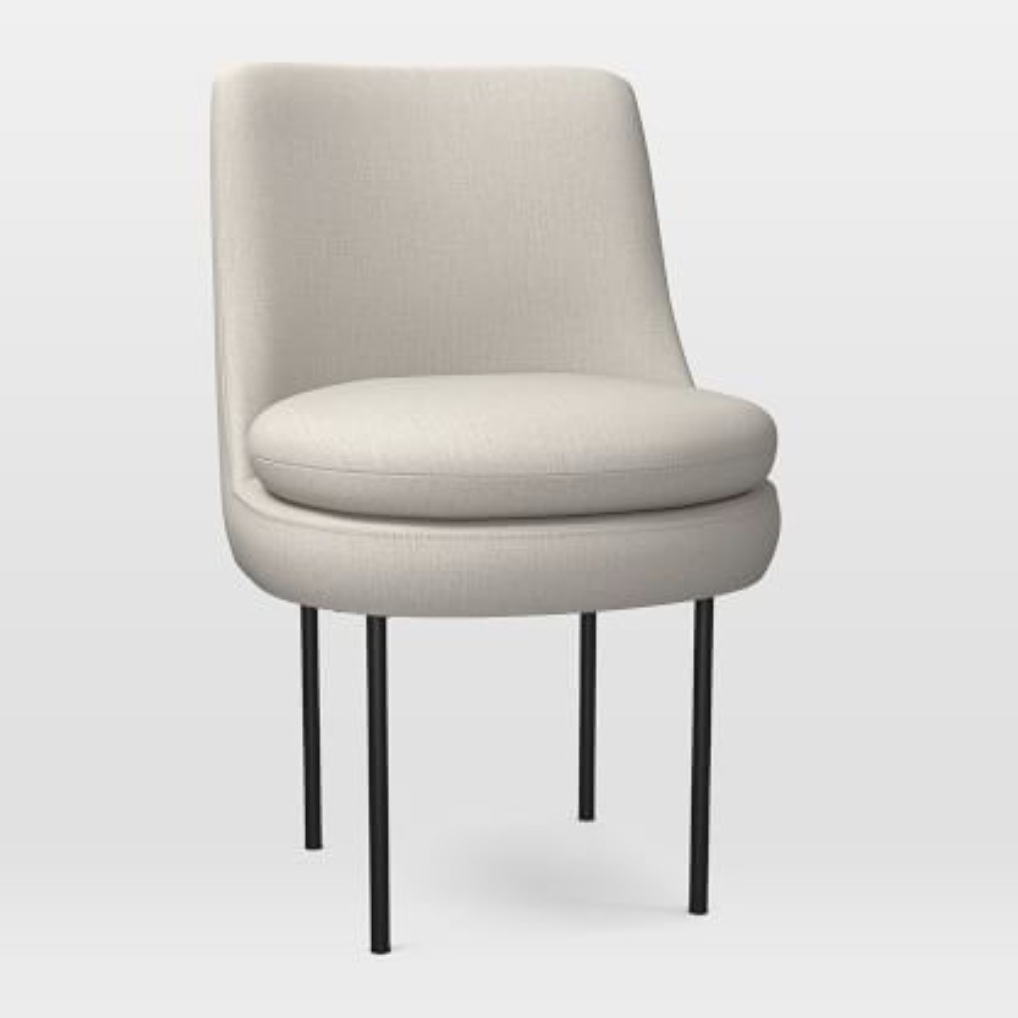 Dining chair in Yarn Dyed Linen Weave, Stone White, $249; West Elm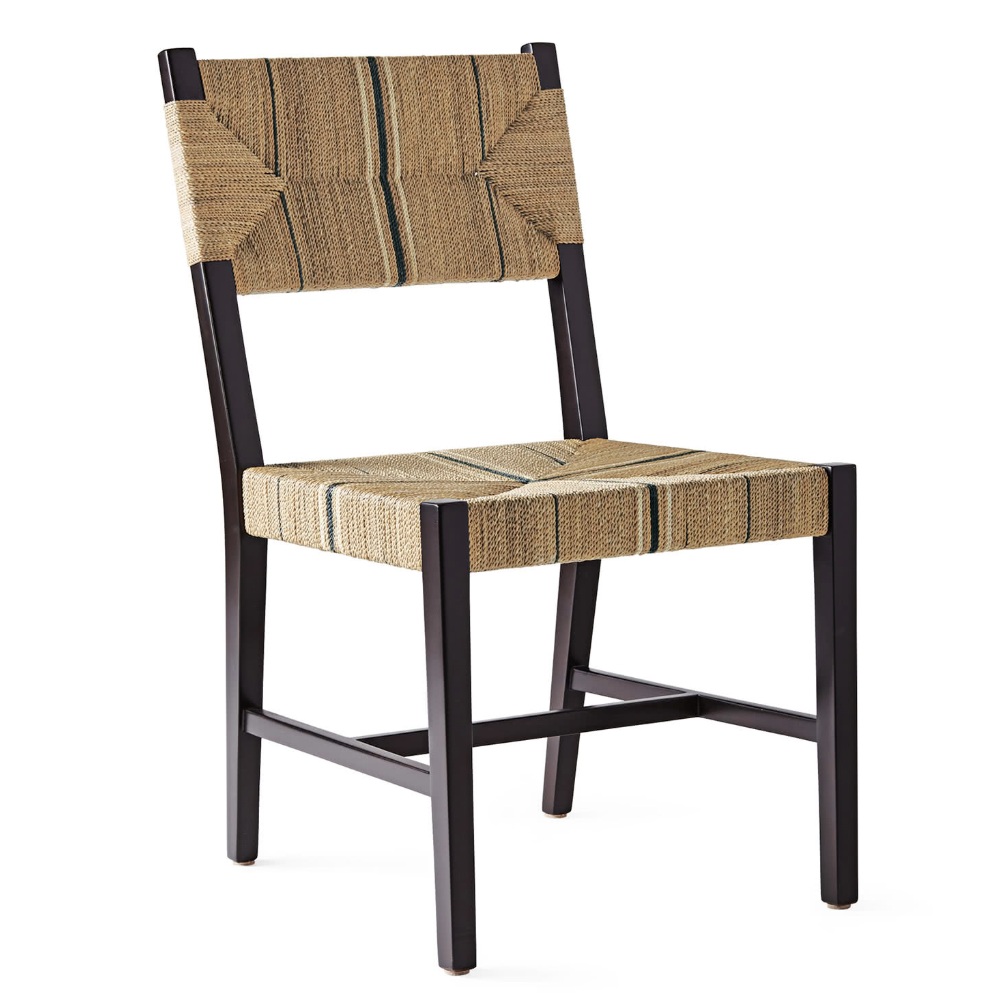 Woven side chair in Ebony, $598; Serena & Lily
Acrylic chair with pillow, $439; CB2
Side chair in Fog, $248; Serena & Lily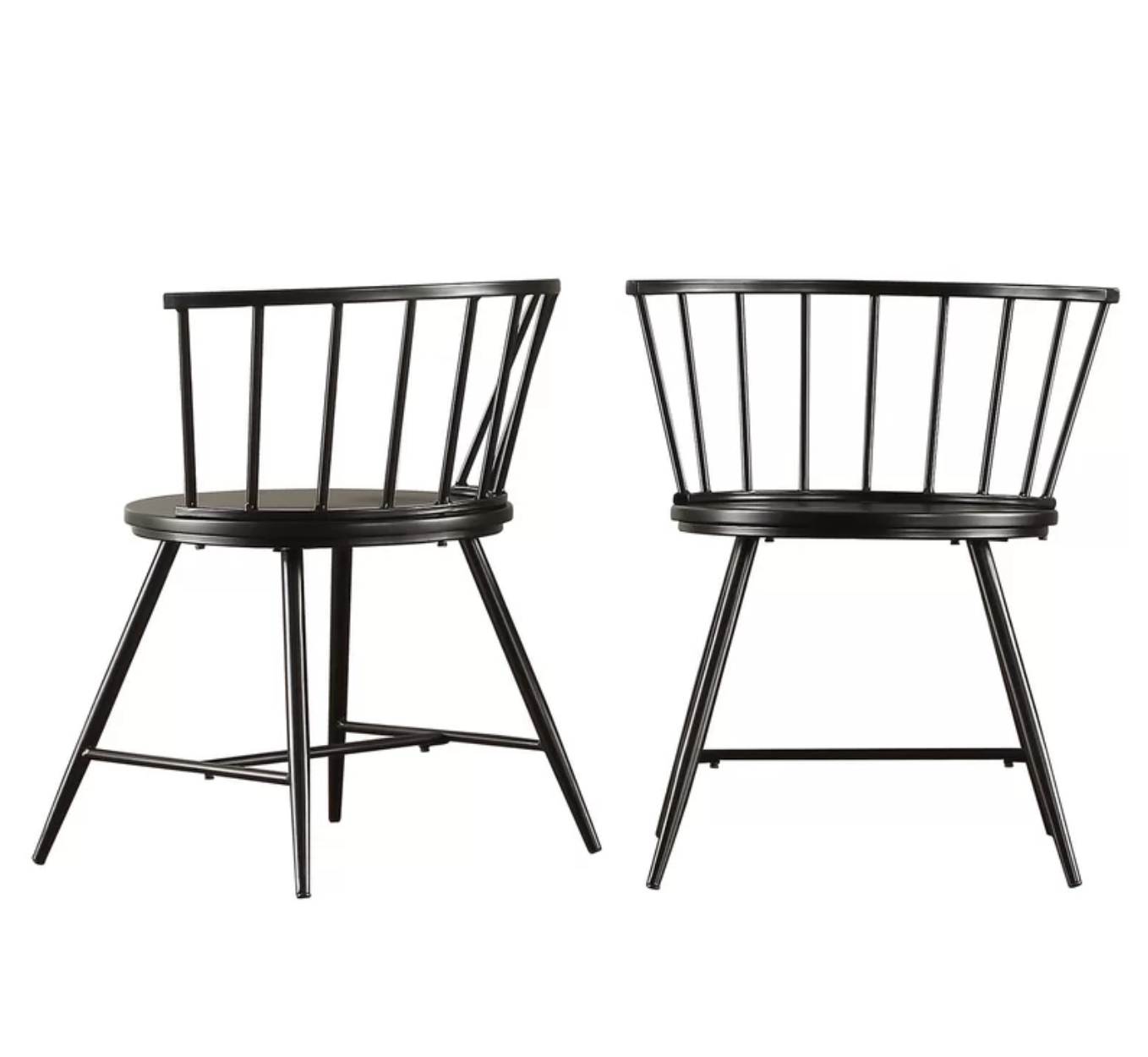 Dining chair, $125 (set of 2); Wayfair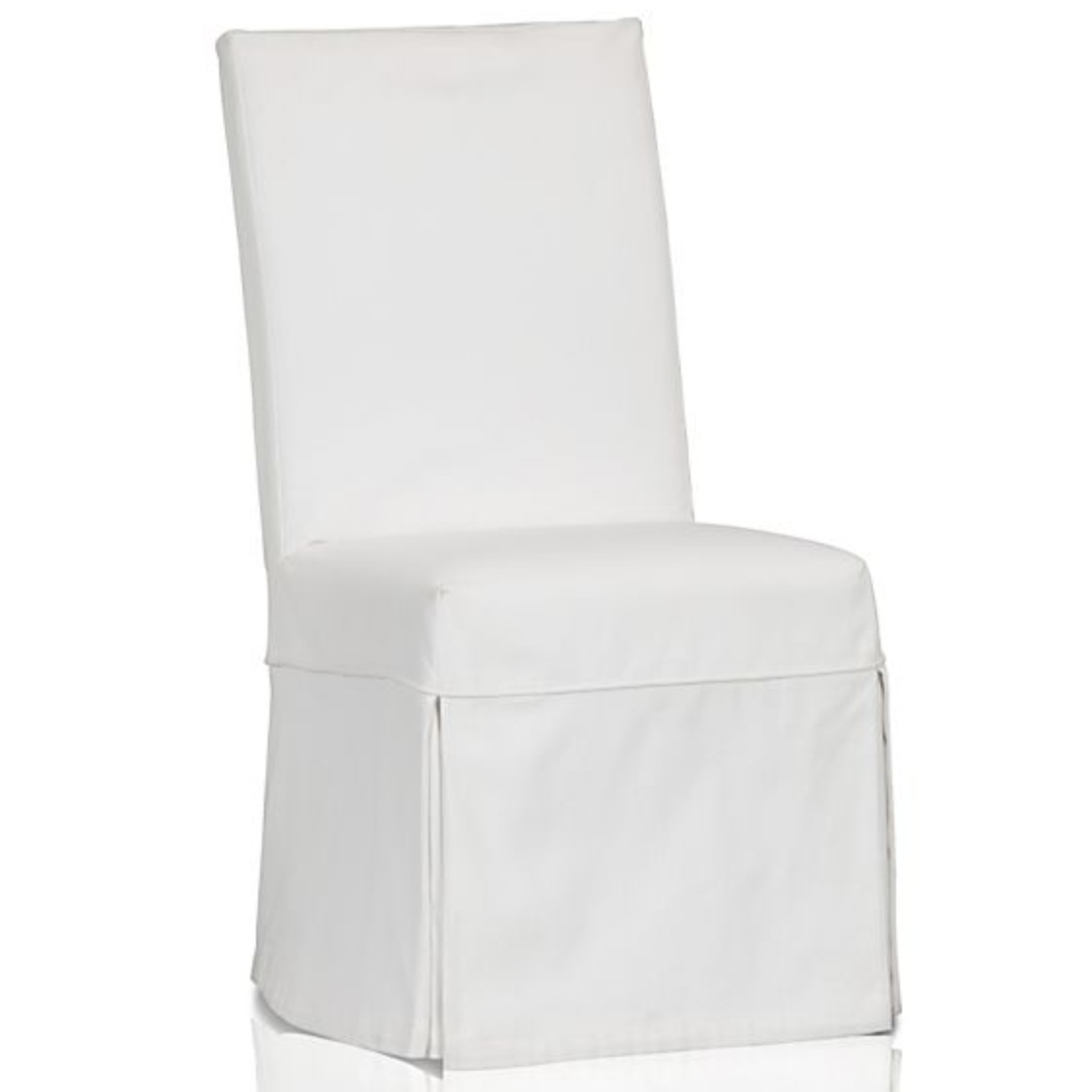 Slipcovered dining chair, $199; Crate and Barrel