Our Favorite King Beds Under $1000
We recently got back from a weekend trip to Vegas where we stayed at The Westin Las Vegas Hotel & Spa, and while there were some aspects of the hotel we didn't like, we loved three important things: 1. It's pet-friendly!; 2. It was super close to "The Strip" but without the pricey room rates; & 3. Although we think they need to increase the thread count on their sheets, the king-sized Westin Heavenly Bed changed our lives. We've always had queen-sized beds and have never really thought twice about it, but for some reason after this stay, we both left wanting our next home-décor purchase to be a king-sized bed.
Though queen and king beds are both the same length (80" standard), the widths are vastly different – with queen-sized beds at 60" wide and king-sized beds at 76" wide. That's 16 more inches to stretch your arms & legs and avoid getting accidentally kicked in the shin or hit in the face by your snoring partner during the night. It's also plenty of space to happily welcome your pup or kitty to lay with you throughout the night since you don't have to worry about being awoken by a restless animal. So if you have the space, we encourage you to dump your queen-sized bed & upgrade to a king.
Our new-found love of king-sized beds has had us researching mattresses and bed styles for a bedroom upgrade, so we're sharing 15 of our favorite king-sized beds that we've found under $1,000. Some are as low as $300 & while we don't know which bed we'll each be purchasing yet, we hope the items below inspire you to upgrade your own bedroom.
shop 15 of our favorite king beds under $1,000: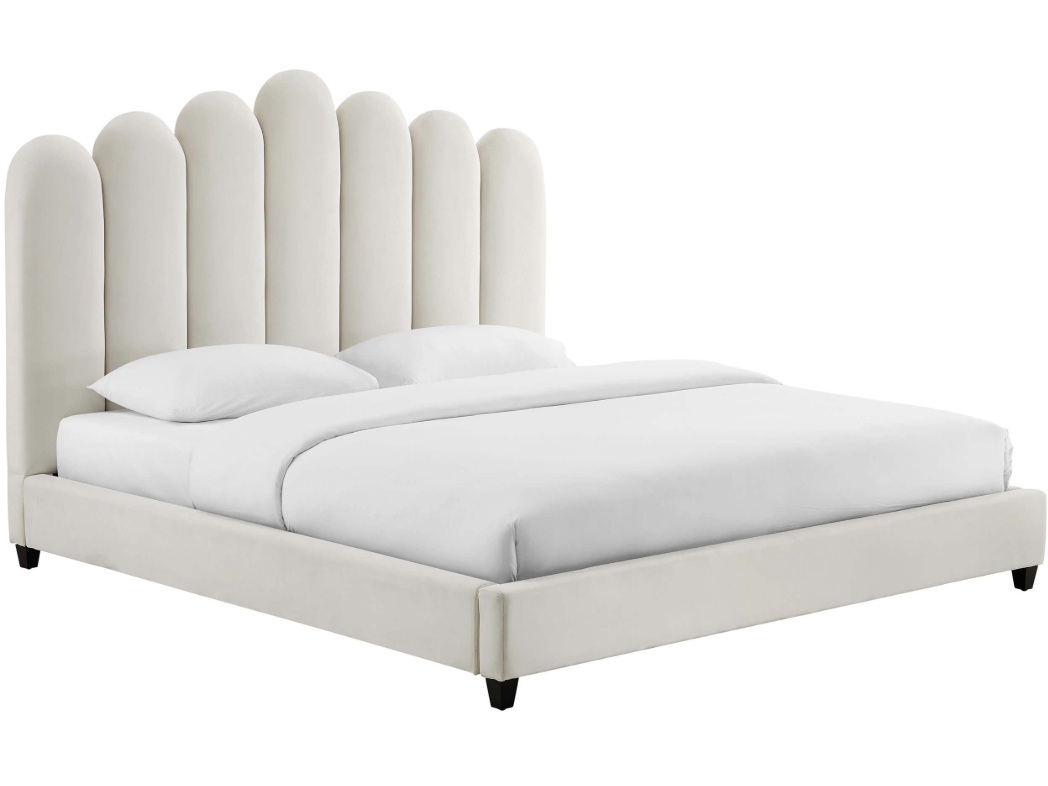 Velvet channel-tufted bed, $978; High Fashion Home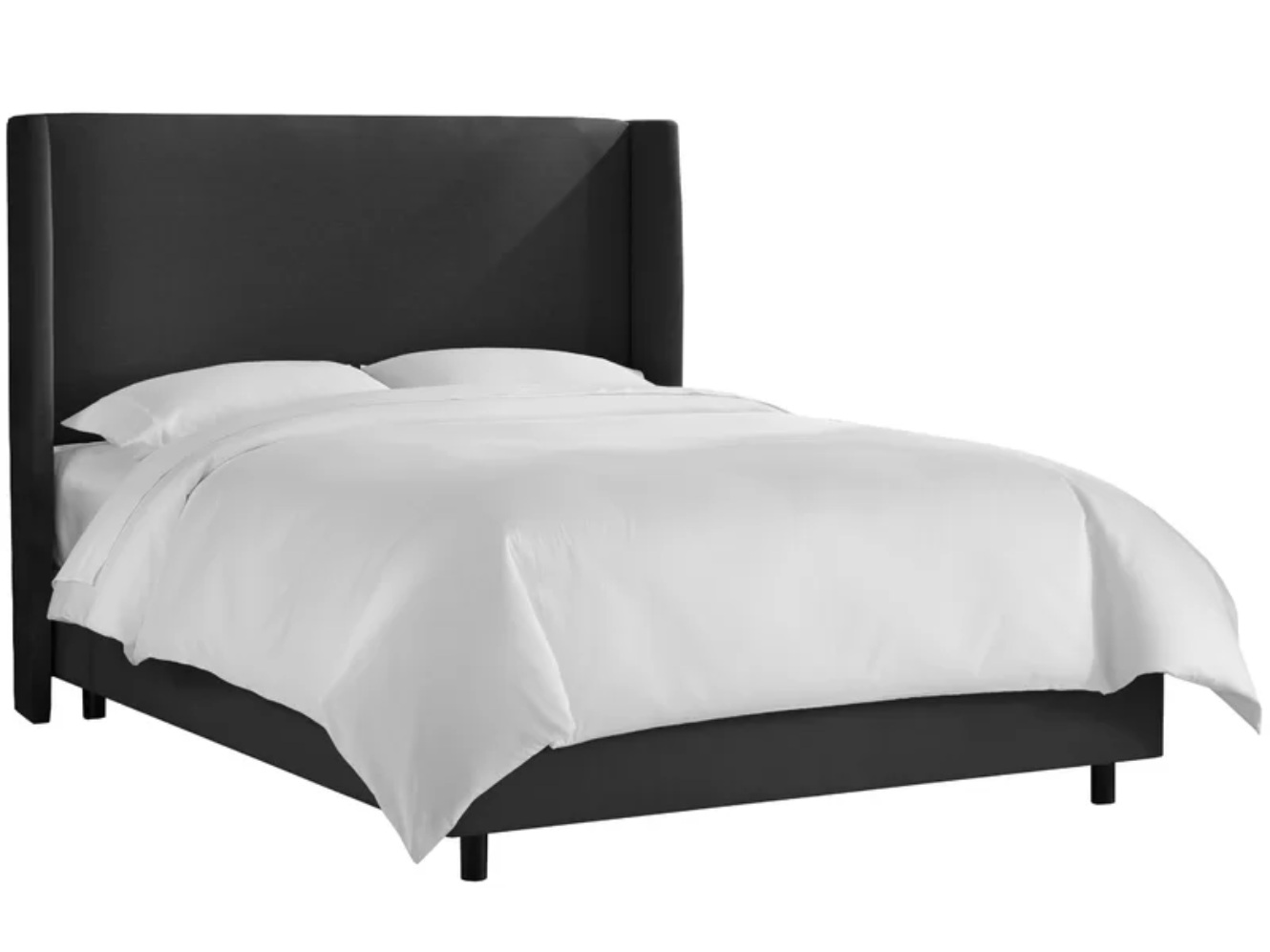 Upholstered bed by Willa Arlo Interiors, $569; Wayfair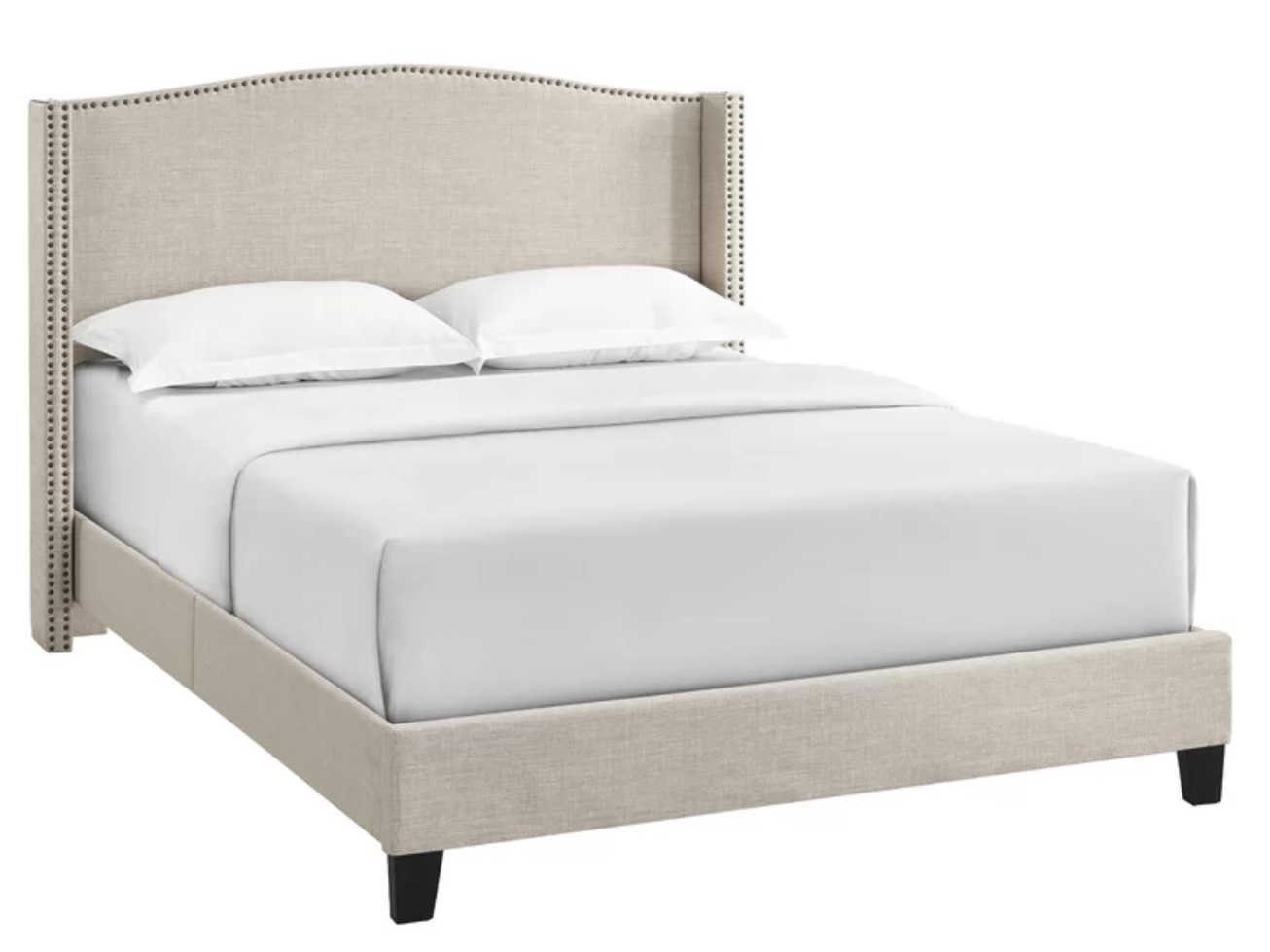 Upholstered bed by Birch Lane Heritage, $304; Wayfair
Headboard in Linen Talc by Skyline Furniture, $536; Home Depot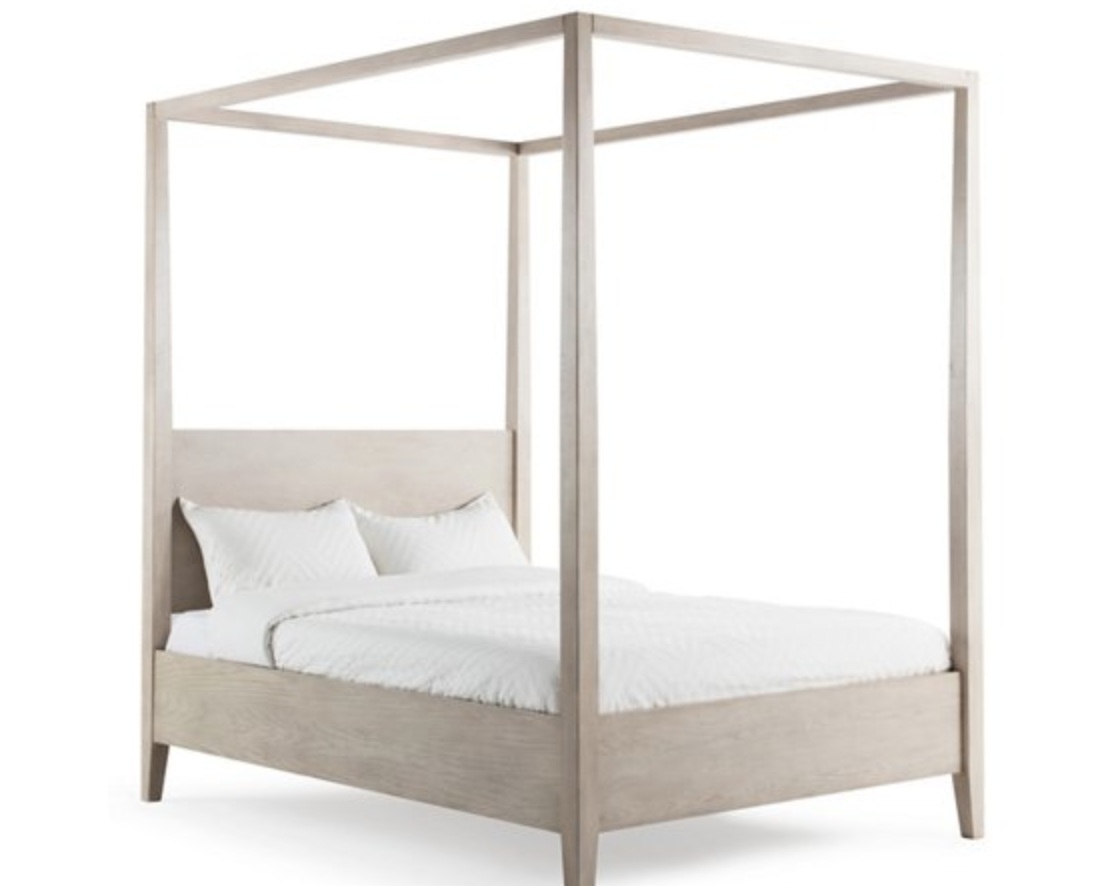 Canopy bed by Bee & Willow Home, $995; One Kings Lane
Tufted faux-silk bed by Skyline Furniture, $782; Target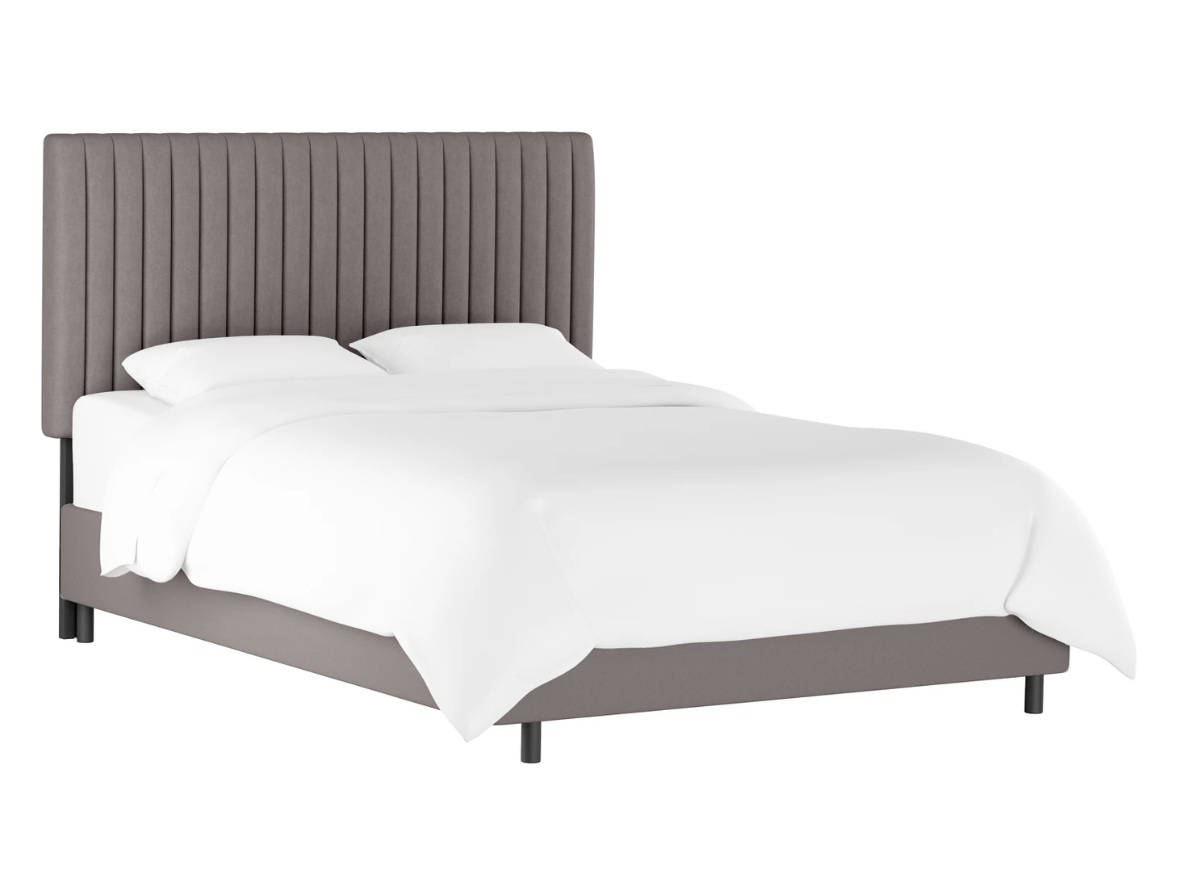 Opalhouse bed in Gray Velvet, $936; Target
Wingback nailhead-trim bed, $899; High Fashion Home
Modern minimal bed, $699; Article
Tufted bed in Linen Talc, $795; One Kings Lane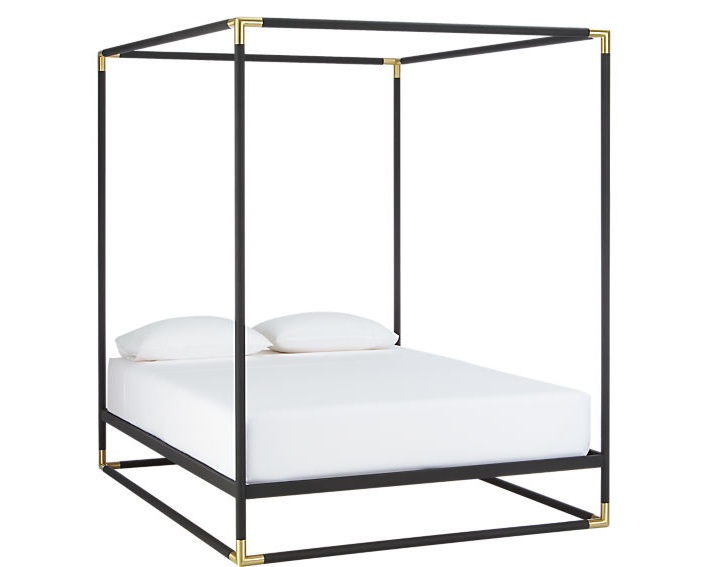 Panel bed in Acorn, $602; Wayfair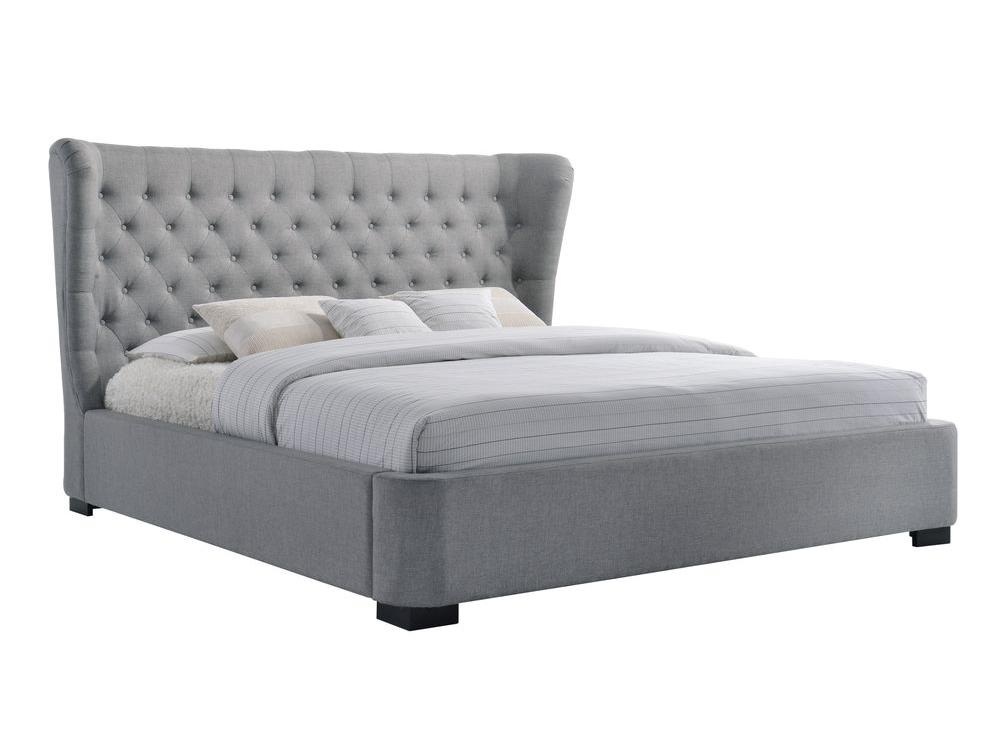 Upholstered bed by LuXeo, $912; Home Depot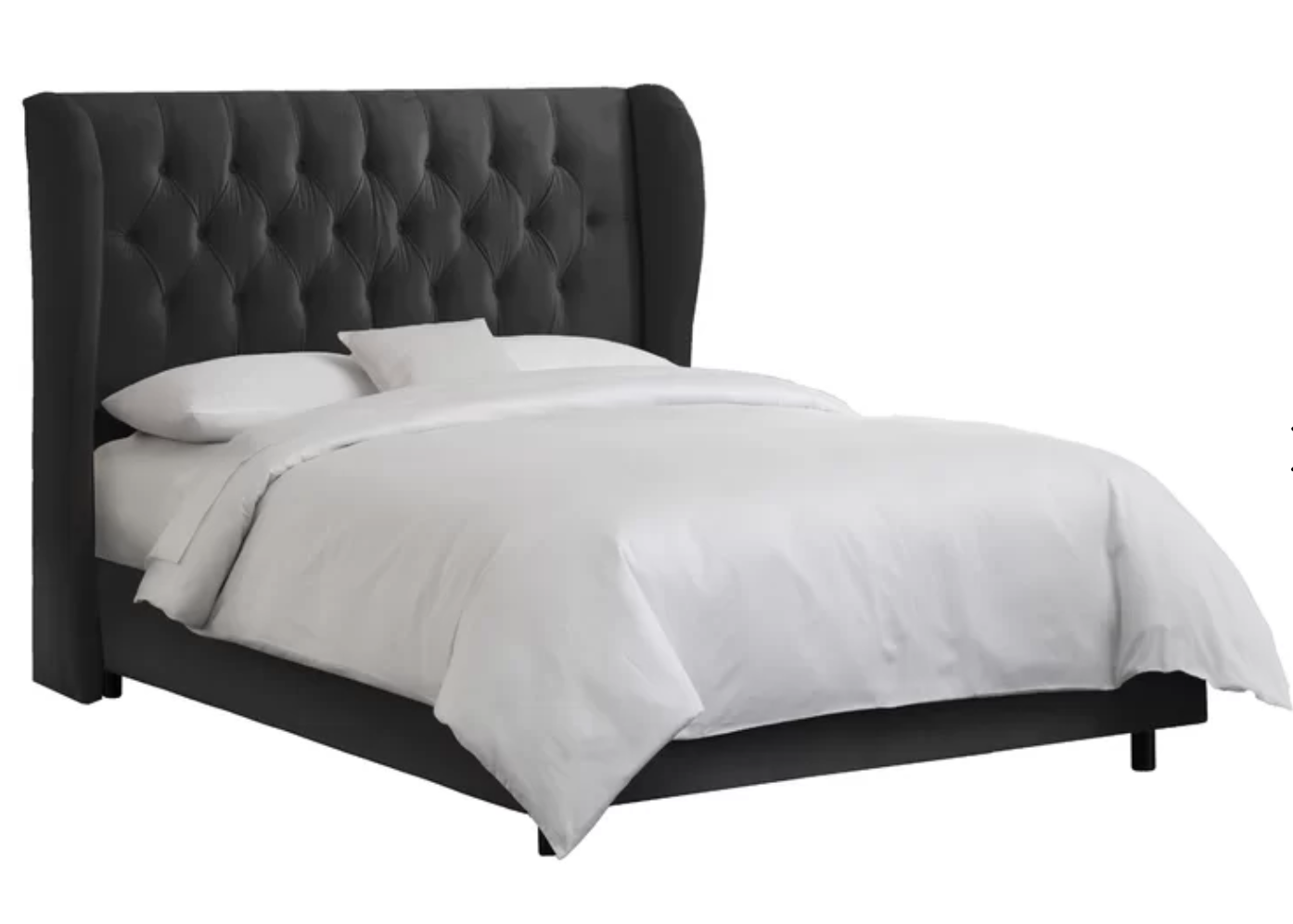 Velvet bed by Willa Arlo Interiors, $669; Wayfair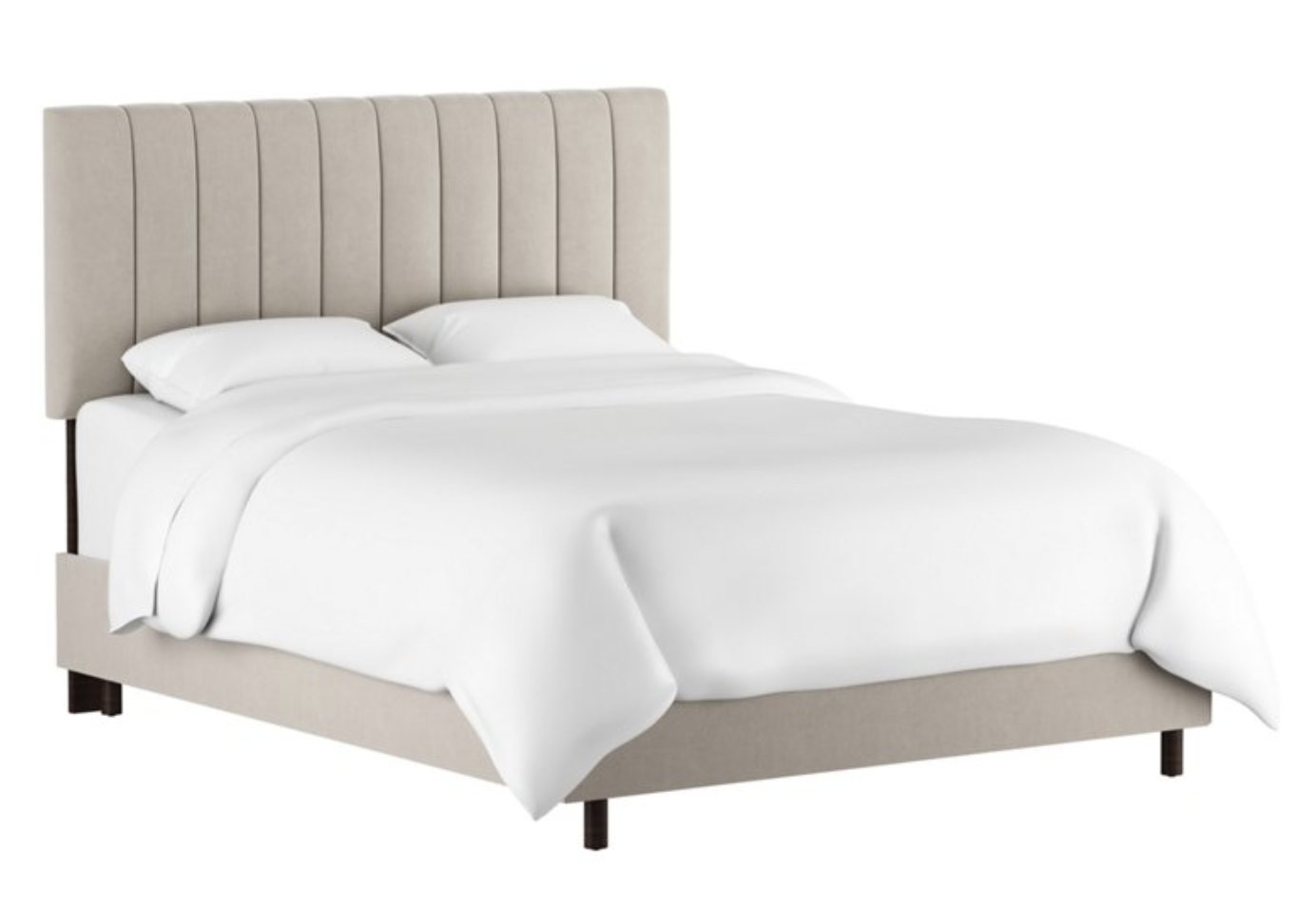 Velvet channel bed, $995; One Kings Lane